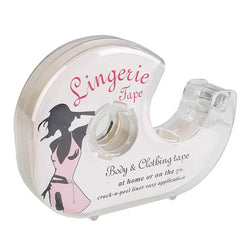 Secret Tape [Double-Sided Tape]
Stay put! Secure clear double sided tape between skin and fabric to keep your sexiest outfits in place all night! 
Easy-to-use, clear double-stick apparel and body tape. The professional grade adhesive makes our tape the absolute best product available gentle on skin, hypoallergenic and leaves no residue on fabrics. Its also more discreet and fabric-friendly than pesky safety pins.
Comes with tape and dispenser.
We process orders within 48 hours on weekdays.
Packages are usually delivered within 10-20 business days. (Time may vary depending on Custom Delays and/or bad weather).